Why we're here. TeamPage at Enterprise 2.0 Boston 2012
June 18, 2012
·
Blog1907
· Posted by Greg Lloyd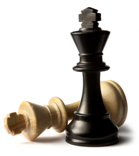 If you're attending E20 Boston 2012, please drop by Traction Software's booth 418 to say hi and learn what Traction TeamPage can do. If you're interested in social task management, integrating systems of record and systems of engagement - or just using social software in the context of work, talk the folk at Traction Software who know how to help you succeed. That's where we started and that's our enduring goal.
TeamPage in the Cloud Jordan and I can answer questions about TeamPage's new Cloud options, starting at less than $2.50 per user per month for 25 user accounts - or see for yourself.
You can see TeamPage improvements introduced over the past year, including:
New streamlined Proteus interface makes summary awareness, status, task tracking, and coordinated activity fast and easy.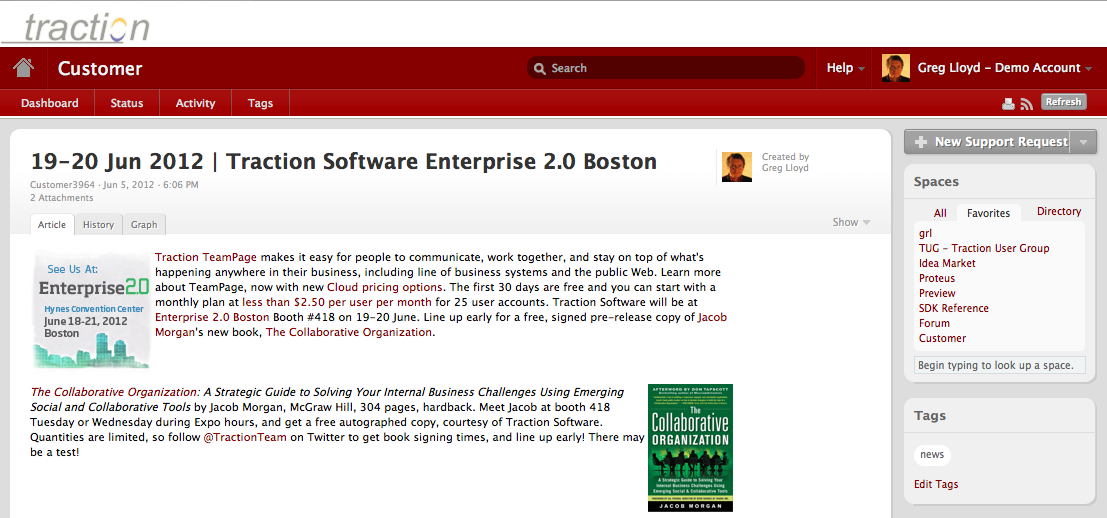 Unified search in the header makes looking up people, spaces, tasks or projects quick and easy. You see suggested matches based on name, email address and other content as you type, with a Show All choice if you want to browse more. Unified search also matches names and descriptions of all preferences and setup controls and takes you to the right spot in all setup and administration views.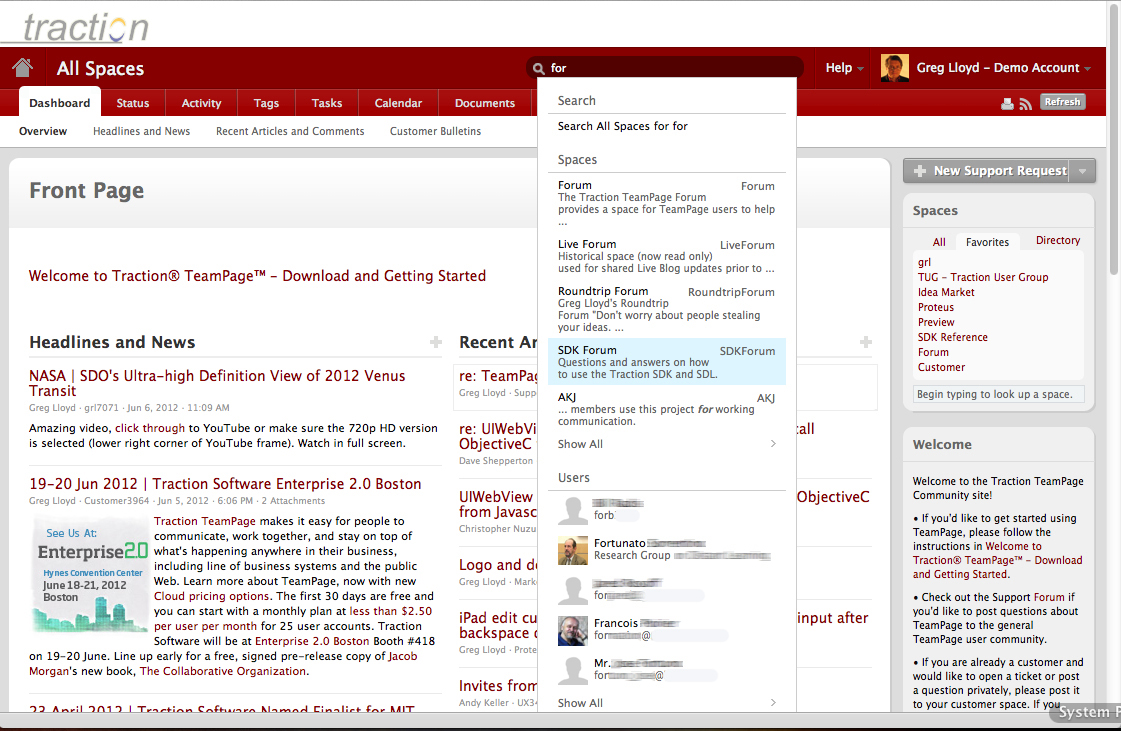 Autosave and "finish later" saves your work in progress if you want to take a break - or if you accidentally click away from or close a browser window!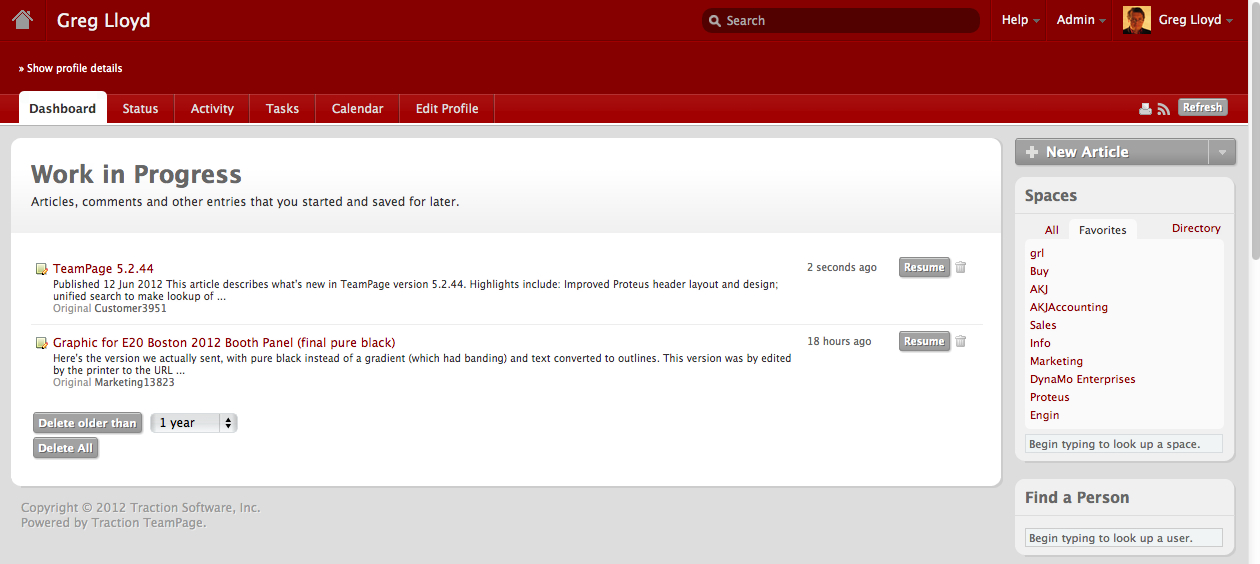 iPad and mobile access Monitor the pulse of your organization, stay informed, and work securely from the beach or mountains with your iPad, iPhone, or Android tablet. "I'd rather be sailing" isn't an mutually exclusive choice any more - ask Chris!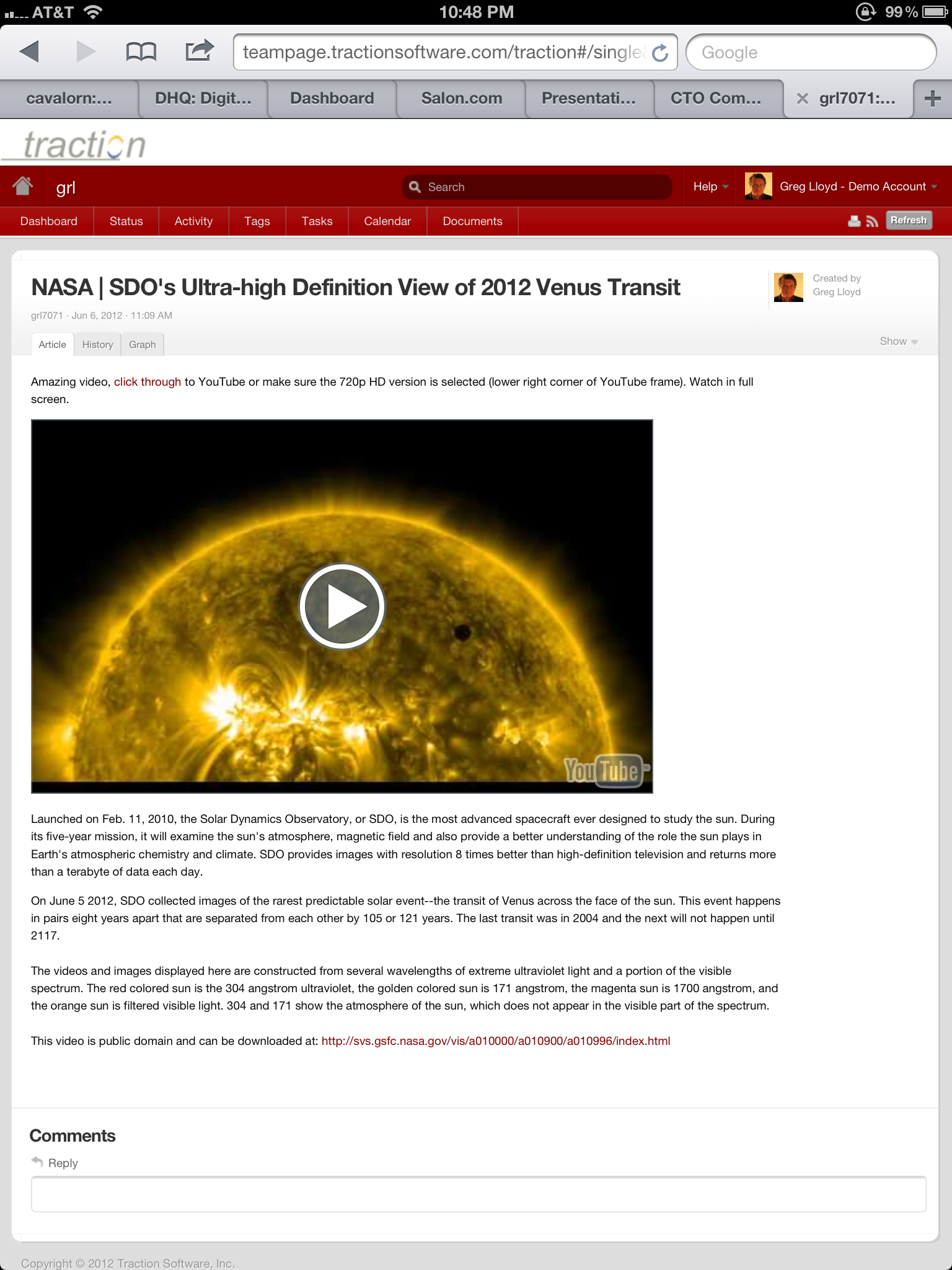 If you're early in line Tuesday or Wednesday, you can also pick up free, signed, pre-release copy of Jacob Morgan's excellent new book The Collaborative Organization.
If you're too late to pick up a free copy, you can still pick up a bookmark as a reminder of what Enterprise 2.0 is about - at least for me:

The Future of Work Platforms: Like Jazz
Extending the fabric of work, or How to Be Emergent
20 June 2005 | Supernova | Why Can't a Business Work More Like the Web?
Tweet