I Love My iPhone
October 22, 2008
·
Blog828
· Posted by Jordan Frank
I don't often get enthusiastic about software (except for Traction TeamPage!) or a device, but my iPhone caught me off guard.
Every day, I seem to have an iPhone moment. Recently, my wife and I went to the woods with our son. With his own backpack filled with trail mix, a water bottle, a soccer ball and Curious George it was his first official hike. Having an iPhone made it a snap to capture this picture and even snappier to e-mail it to my parents - so they could share our experience. Likewise, our nanny sends pictures throughout the day, and that kind of shared experience gives you a sense of their lives over time that you just can't get by paging through pics long after the fact.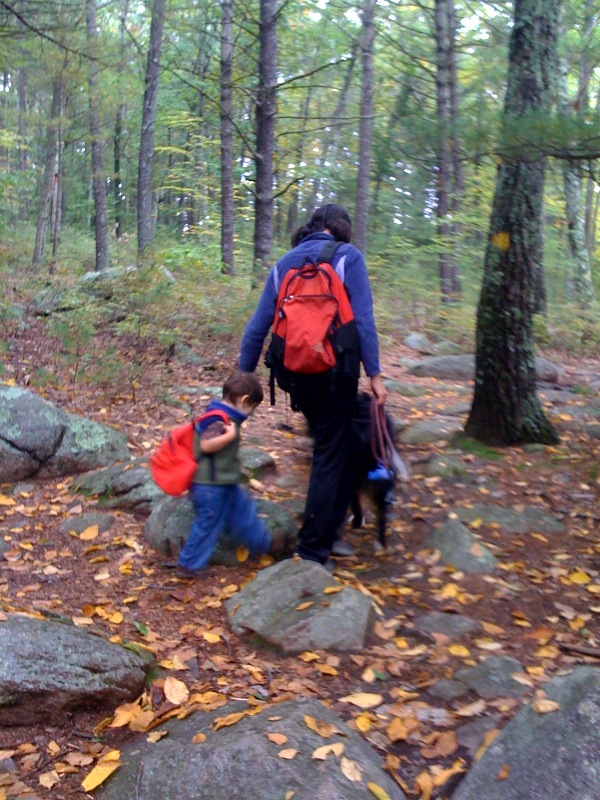 Because I now have mail in my pocket, I was able to redirect a time-critical customer issue on my way into a temple service. In light of helping others, I think God would approve.
♦ I also like to scan my mail when I step out my door in the morning to determine if any over-night mail beckons me to the office, or if I am able to take a meandering commute with Lucy the Webdog
♦ Because I have a newspaper in my pocket, I welcome waiting in lines.
♦ A quick click on Weather when I wake up means I don't have to turn on the TV or Radio and wait for the report.
♦ I can finally plug my music library into a radio by my bed. Its the first time in a long time that I've been able to enjoy music when I wake up or go to bed.
♦ When I bang on bongos and bells with my son and daughter, I can easily cue up Bob Marley as an accompaniment. My son is a fan of Buffalo Soldier.
♦ I recently drove to friends house. Usually, my wife drives us there. At the half-way point, I realized I only know the region where they live, but not their street name or how to get there. Good thing my wife put their address in our shared, synchronized contact list. I typed a few characters, clicked the address that came up and drove along in directions that would move the Blue pin (me) on the GPS / Map combination towards the Red pin (their house).
In just about any context, this little device seems to lend a hand.
I love my iPhone.
Tweet