July 2014 | TeamPage Notifications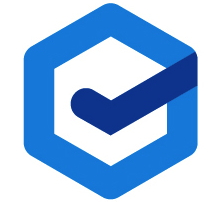 Traction® Traction Software Summer 2014 Release New features include inline-page push Notifications, extending TeamPage's email notifications. Notifications make it simple to focus on activity that's important to you. Get more details, or send a quick reply whether in your office or using your smartphone or tablet. Change what you watch when your priorities and interests change. Available now, contact us for more information or a free trial.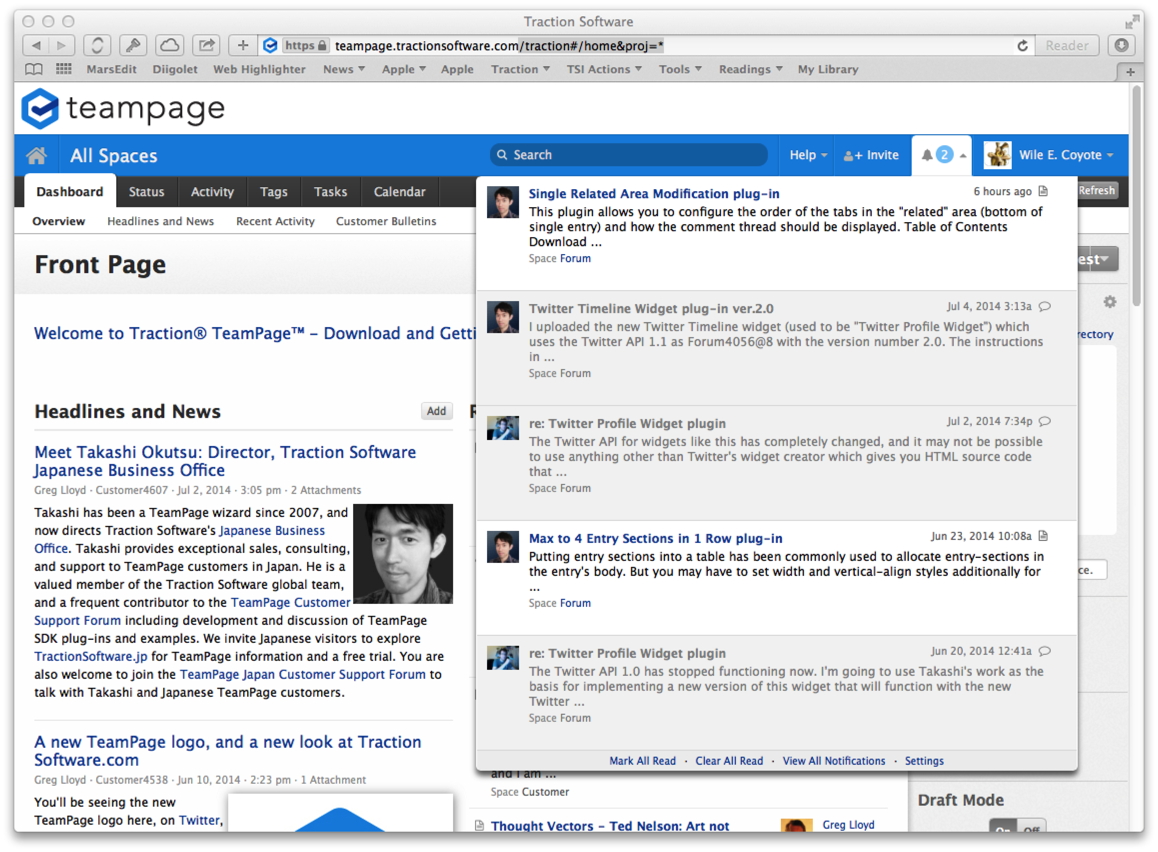 The new Notifications menu makes it simple to skim and keep a summary of activity you decide to watch. The menu shows the current notification count, and expands to let you read, flag, or clear any notification. Click the title or one of the notification's Task, Project, or Milestone links to see it in context. Click the bubble icon of a notification to add a quick comment. Links at the bottom of the menu let you quickly mark all notifications read, clear all read notifications, and to show an expanded feed of all notifications.
Other Release Highlights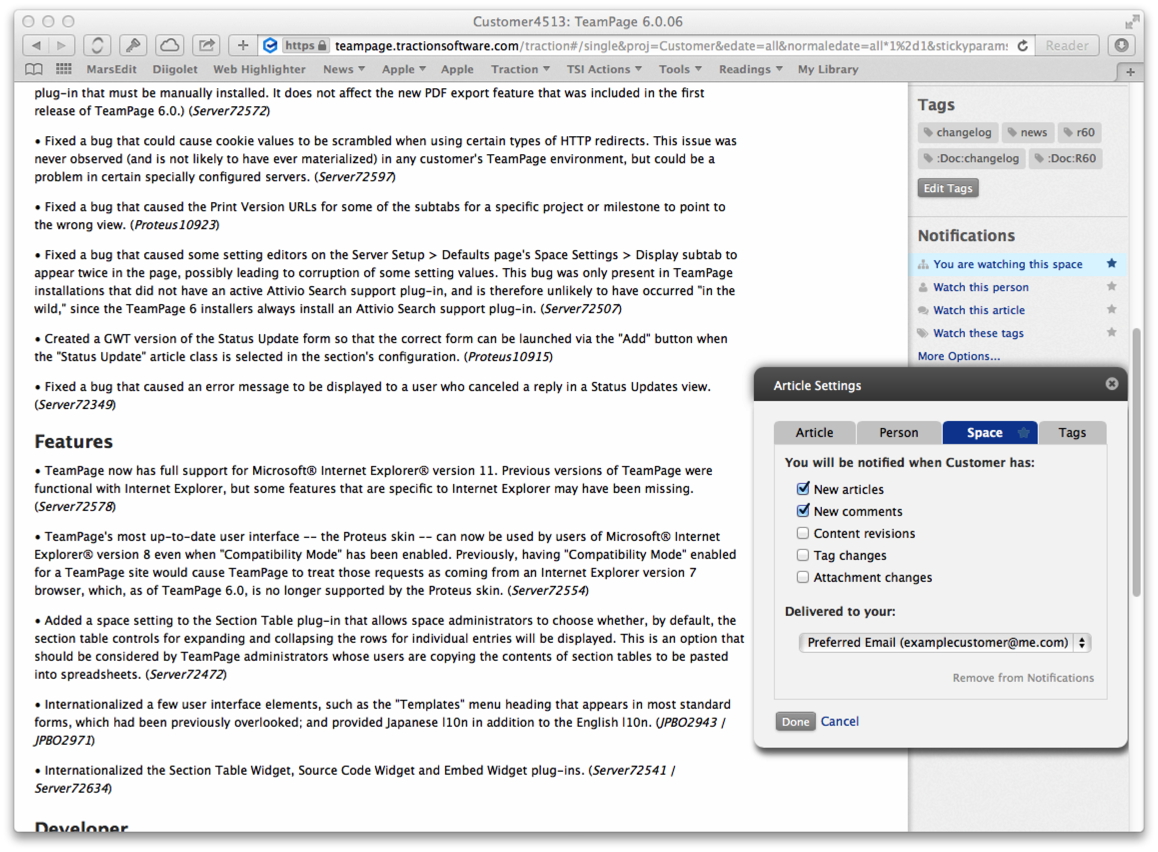 Streamlined Watch interface - Improves the sidebar's Watch menus, used to watch any Space, Person, Tag, or Article and change watch settings. You can also choose to receive automatic notifications for any Task you're mentioned in, changes to articles you create, or discussions you've participated in. Automatic notifications are configurable as personal preferences, using a streamlined user interface.
Improved Rich Text Editing for iOS devices - Rich text editing using the updated and improved rich text editing support introduced with TeamPage 6.0.
TeamPage SDK improvements - For login, authentication, and property list iteration, bug fixes and other improvements.
Updated internationalization, bug fixes and other improvements.
Related
June 2014 | Traction TeamPage 6.0 Major release notes.
The Work Graph Model: TeamPage style Understand how TeamPage connects people and their work.
Tweet