Enel North America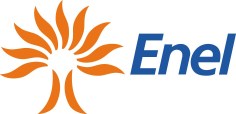 Enel is a Global 100 company and was listed at #65 (as of 2005) on Forbes World's 2000 leading companies. Enel has one of the the largest global renewable energy portfolios in the world with over 19,000 MW of hydropower, wind, geothermal and biomass capacity worldwide. Enel North America, Inc. is a leading owner and operator of renewable energy plants in North America, with with over 70 plants in 16 U.S. States and 2 Canadian Provinces. With offices in the United States and Canada, Enel North America is active in a number of clean power sources, including hydro, wind, and biomass, as well as pursuing potential geothermal opportunities.
Enel North America deployed their first Traction® TeamPage server in the summer of 2005 for marketing and corporate communications.
The server, dubbed internally as CIX - Corporate and Information eXchange - was deployed with two workspaces called Bulletin (for Enel specific company information) and Industry (to share industry information and policy updates).
View of the Enel North America Corporate News topic on the CIX Traction Server:
The blog site made it easy to publish and access the information. The searchable newspage for each workspace and the automated e-mail digest provided the best mix of push and pull to make it successful. As well, the Traction environment makes for a professional and consistent appearance for all their content.
Ernest Kayinamura delivered a case study presentation at Gilbane's Content Management Conference in 2005. He said:
Traction "re-energized" our corporate communications process. It gave power to the knowledge worker. From my IT side, its great to see people contribute to and reading it without assistance.

In the corporate environment, it is easy to use. Most people are used to forms and email. The hard part is the actual habit. Email is a habit. You do something 40 times a day, it becomes a habit. How many people reply to email more than 20 times a day (everyone in the room raises their hands). It's a habit.

Now, we share knowledge in Traction. If people join a team later, they have a history. For collaboration, sometimes email once a day is not enough. We were able to separate the public CIX structure from another group based server where notification may be sent out more frequently based on the feed.
Based on the success of the first server, Enel North America deployed a second server, dubbed CIX Groups, for three additional use cases:
IT Project Management: To keep track of progress on special projects
Business Development: For due diligence information gathering, dissemination and discussion.
Environmental Attribute Projects: For communities of practice discussing emerging markets including benefits of renewable energy.
For these use cases, Kayinamura's presentation described the platform benefits as:
Ease of use & integration with existing IT Infrastructure
Ability to document and track project objectives, raise alarms and distribute up to date information in a timely, efficient bases
Tighter communication, collaborative and knowledge capture, making it possible to stay aware of other teams while focusing on one's own.
Following the success of Enel North America, their sister company Enel Latin America also deployed their own Traction server for a corporate communications use case. Additional information on this case study can be found in an Intelligent Enterprise case study titled Analysis: A Green Utility Chooses Blogging For Business and BusinesWeek - No Rest for Wiki
Tweet