Jim McGee to Keynote TUG 2010 Newport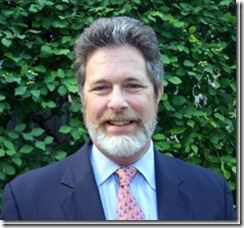 Jim McGee, Managing Director at New Shoreham Consulting, expert on organizational design and change management for Enterprise 2.0 and Social Media Technologies will deliver the Traction User Group 2010 opening keynote in Newport Rhode Island on Oct 13. Jim is also well known as the author of the popular McGee's Musings weblog on Knowledge Management, Enterprise 2.0 and Social Media technology. On Twitter follow Jim as @JMcGee.
Jim is a highly regarded expert in organizational design and change management. He works with senior executives in organizations to formulate, structure, and solve problems in the effective use of information technology in complex knowledge work settings. Jim has experience as an entrepreneur, senior executive, professor, author, blogger, speaker, systems developer, designer, and consultant. His previous positions include Director at Huron Consulting Group, Professor of Electronic Commerce and Technology Innovation at the Kellogg School of Management, and as Founding Partner at Diamond Management and Technology Consultants. Jim has an MBA and doctorate from Harvard Business School, and an undergraduate degree in Statistics from Princeton University.
See also 12-15 Oct 2010 | Fifth Annual Traction User Group Meeting, TUG 2010 Newport
Managing the visibility of knowledge work - McGee's Musings 23 Jun 2010
Tweet