March-April 2005 | [Traction TeamPage] Weblog Technology for Acquisition Program Management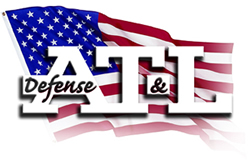 In today's acquisition environment, rapid sharing of formal project documents and project-related material is necessary, but the bulk of the project life cycle communication currently relies on nothing more than e-mail, corporate or capital knowledge of the project, and an exceptional memory of the progressive information shared at any given time period...
Team communication was also demonstrated during the project. Prior to an evaluation, users were able to review results from previous efforts and use the information to formulate their own tests. Test results were available to stakeholders immediately after the test was conducted...
One user of the weblog commented, "I wish I'd had this available all through those PMRs [program management reviews] I sat through during my ten years as a tester." Another area of the study looked at quantifying potential cost saving for the use of weblog technology as opposed to a traditional method of e-mail communication.
The comparison found an approximate 8:1 saving on bandwidth and 100:1 saving on storage requirements. » Read More
Tweet