What's the 2.0 of Enterprise 2.0? Or, How to Be Emergent?
September 4, 2011
·
Blog1816
· Posted by Greg Lloyd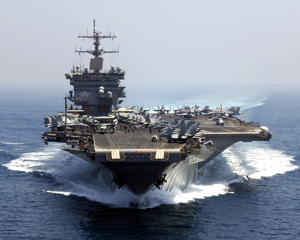 Hat tip to Professor +Andrew McAfee for pointing out Do Happier People Work Harder? my nomination for Required Reading of the Day (#RRD). Teresa Amabile, a professor at Harvard Business School, and Steven Kramer an independent researcher wrote a great New York Times Labor Day opinion column. They cite sobering results from a Gallup-Healthways poll of 1,000 adults every day since Jan 2008: "People of all ages, and across income levels, are unhappy with their supervisors, apathetic about their organizations and detached from what they do." They also suggest that the problem is manageable - by what I would define as great enterprises.
Over the past half-decade Amabile and Kramer researched micro-level causes behind this problem, collecting nearly 12,000 electronic diary entries from 238 professionals in seven different companies. The results support three important conclusions:
1) "... inner work life has a profound impact on workers' creativity, productivity, commitment and collegiality... Conventional wisdom suggests that pressure enhances performance; our real-time data, however, shows that workers perform better when they are happily engaged in what they do."
2) "Gallup estimates the cost of America's disengagement crisis at a staggering $300 billion in lost productivity annually. When people don't care about their jobs or their employers, they don't show up consistently, they produce less, or their work quality suffers."
3) Managers can help insure that people are happily engaged at work - I believe Peter Drucker would claim that's the primary responsibility of management. And doing so isn't expensive.
Amabile and Kramer say:
"Workers' well-being depends, in large part, on managers' ability and willingness to facilitate workers' accomplishments — by removing obstacles, providing help and acknowledging strong effort. A clear pattern emerged when we analyzed the 64,000 specific workday events reported in the diaries: of all the events that engage people at work, the single most important — by far — is simply making progress in meaningful work..."
"Most managers don't understand the negative consequences of this struggle. When we asked 669 managers from companies around the world to rank five employee motivators in terms of importance, they ranked "supporting progress" dead last. Fully 95 percent of these managers failed to recognize that progress in meaningful work is the primary motivator, well ahead of traditional incentives like raises and bonuses."
"This failure reflects a common experience inside organizations. Of the seven companies we studied, just one had managers who consistently supplied the catalysts — worker autonomy, sufficient resources and learning from problems — that enabled progress. Not coincidentally, that company was the only one to achieve a technological breakthrough in the months we studied it."
That's good news - but not really news. An enterprise that makes great use of the creative talents, enthusiasm and unique expertise of its people can gain a sustainable competitive advantage and be a great magnet for attracting and maintaining talent. Look at Apple among others.
Technology can't create a great enterprise, but it can open the door for innovation in how any enterprise operates - from micro to macro scale - including how it operates with external stakeholders, customers and suppliers. This opens the door to another form of strategic as well as operational advantage.
I've persistently said that the 2.0 of Enterprise 2.0 should refer to a conscious rethinking of how an enterprise can work more effectively and creatively, using Web technology to enable "action at a distance" and connections spanning barriers of space and time. Web technology is necessary but not sufficient for this kind of innovation at scale, although Doug Engelbart's work clearly called this shot decades before the Web.
I'm no sociologist, but Amabile and Kramer seem to support the view that socialization in the context of everyday work - rather than as a separate "social" duty while at work - may be best. I don't think people know how to "be emergent", but people are very good at discovering and developing unexpected relationships in a context where many values and norms are shared - at work.
Repeating points from Enterprise 2.0 Schism in 2009: 1) It's not just the technology; 2) It's not just the people; 3) An effective organization is a social invention that is created or shaped to serve extraordinary ends, and that may be the most valuable invention of all.
"The purpose of an organization is to enable ordinary humans beings to do extraordinary things." ~ Peter Drucker, Management: Tasks, Responsibilities, Practices (1974)
See Amabile and Kramer's New York Times column, and read their July 2011 book The Progress Principle (Forbes interview).
Do Happier People Work Harder? By Teresa Amabile and Steven Kramer New York Times Sunday Review, September 4, 2011
G+ discussion on +David McRaney's The Illusion of Asymmetric Insight and how emergent behavior is not all unicorns and rainbows. Think Lord of the Flies
Need for Incentives, and other Innovation Myths - The most powerful incentives are intrinsic, not "pay to share" games.
Enterprise 2.0 Schism - Why Doug Engelbart and Peter Drucker should be declared Patron Saints of E2.0
Peter Drucker and Enterprise 2.0 - Drucker Centenary Nov 2009
Doug Engelbart | 85th Birthday Jan 20, 2010
See G+ for original post and discussion
Enterprise photo courtesy US Navy. Strictly speaking CVN-65 is Enterprise 8.0 - the eighth US Navy ship to bear that name see enterprise.navy.mil
I don't know what a picture of an "Enterprise 2.0" might look like, and don't want to use any of the stock photos of smiling folk around a laptop that are about as convincing as socialist realism posters of smiling tractor factory workers. And all the good Star Trek Enterprise photos are Paramount's copyright.
Tweet