Ada Lovelace Day | Marissa Ann Mayer, Software Engineer, Product Manager, and Executive
October 15, 2013
·
Blog2231
· Posted by Greg Lloyd
Ada Lovelace Day celebrates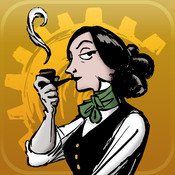 the contributions of women in science and technology, follow @FindingAda for news and events. This year I've chosen to write about Marissa Ann Mayer Software Engineer, Product Manager, and Executive, currently President and CEO of Yahoo! Over her career Ms Mayer earned exceptional recognition for Computer Science teaching (while working for her Stanford degrees), software engineering, design, product management, and her executive skills. Ms Mayer joined Google as employee number twenty in 2009 and played an instrumental role leading Google Search for over 10 years.
In 2013 Ms Mayer ranked 31 in the Forbes Magazine list of the World's 100 Most Powerful Women, and the first woman listed as number one on the Fortune Magazine's annual list of the top 40 business stars under 40 years old.
Quoting from her Yahoo! biography: "During her 13 years at Google, Marissa held numerous positions, including engineer, designer, product manager, and executive, and launched more than 100 well-known features and products. She played an instrumental role in Google search, leading the product management effort for more than 10 years, a period during which Google Search grew from a few hundred thousand to well over a billion searches per day. Marissa led the development of some of Google's most successful services including image, book and product search, toolbar, and iGoogle, and defined such pivotal products as Google News and Gmail. She is listed as an inventor on several patents in artificial intelligence and interface design.
Prior to joining Google, Marissa worked at the UBS research lab in Zurich, Switzerland and at SRI International in Menlo Park, California. She graduated with honors from Stanford University with a B.S. in Symbolic Systems and a M.S. in Computer Science. For both degrees, she specialized in artificial intelligence. While at Stanford, she taught computer programming to more than 3000 students and received the Centennial Teaching and Forsythe Awards for her contributions to undergraduate education. In 2008, the Illinois Institute of Technology awarded her an honorary doctorate of engineering."
"Companies with the best talent win." Marissa Mayer, CEO Yahoo!
Ada icon by Sidney Padua Download the Thrilling Adventures of Babbage & Lovelace for your iPad (free). Enjoy their adventures, backstory and more on author Sydney Padua's 2D Goggles Web page.
Previous years
Ada Lovelace Day | Sunita Williams, Astronaut and Captain U.S. Navy 2012
Ada Lovelace Day | Betts Wald, US Naval Research Lab 2011
Ada Lovelace Day | Fran Allen, IBM Fellow and A.M. Turing Award Winner 2010
Ada Lovelace Day | Professor Lee S. Sproull, Stern School, NYU 2009
Tweet