Continuity and Intertwingled Work
June 12, 2014
·
Blog2297
· Posted by Greg Lloyd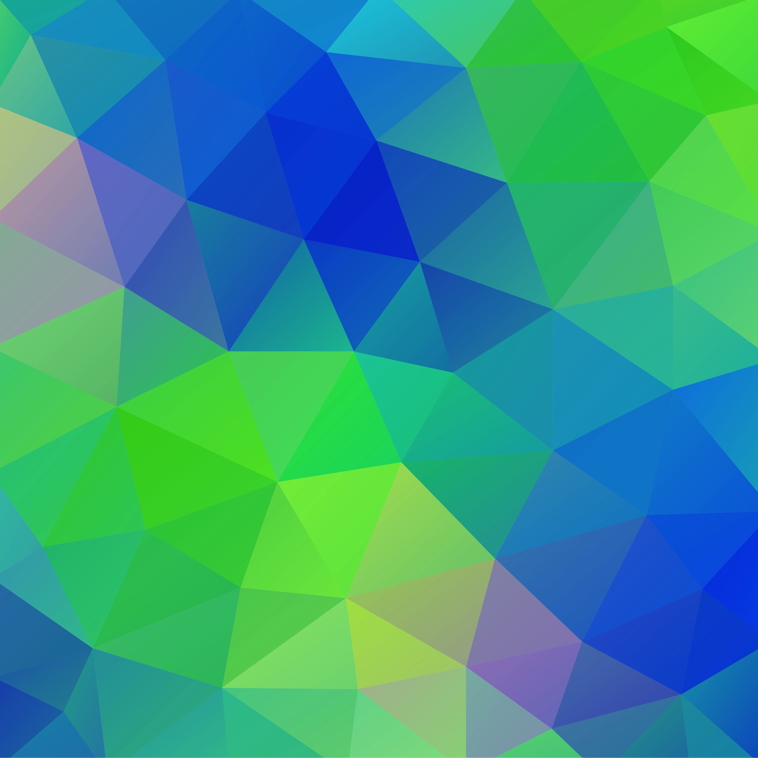 At Apple's WWDC 2014 on 2 Jun 2014, Apple demonstrated how to build a great user experience spanning a your iPhone, iPad, and Mac. Apple calls this OS level capability Continuity. It enables you to continue what you're doing across devices and applications by securely encapsulating your identity and the context of your action as an object. From picking up a draft email message started on an iPhone and continuing work with that draft on your Mac, to answering an incoming iPhone call on your Mac, I believe this opens the door for a level of seamless experience that everyone will want for personal use, their family, and at work.
Here's why. I believe Apple aims to connect:
Your actions, across the devices you use
Your family (Family Sharing);
Your home (HomeKit);
Your health and healthcare providers (HealthKit);
Your car (CarPlay) See what Apple is offering via auto OEMs;
Your work (by extension I'll call this WorkKit) If Apple wanted to play in the enterprise software space. [Apple does want to play, see IBM/Apple Update below - grl]
Regardless of Apple's intention as a platform for business applications, if Apple succeeds in the personal space, I believe this vision of continuity sets a benchmark for user experience at work, and will kick off a new level of competition to win the attention of enterprise developers and IT departments, working top down rather than bottom up.
1) Apple is using SDK extensions to bridge access to other Apps and OS services. My understanding of the SDK extensions introduced at WWDC 2014 is that personal information and context flows across Apps and iOS services based on extension of the App sandboxing that has kept iOS relatively malware free and consistent. This is critical if you believe that Apple's strategic goal is to become the trusted, secure home for a fabric of personal information that includes a record of your actions in context. The fabric links you, your devices, your family, your health information, and other things you own or use including your home, car, and what you use at work. The record of actions in context makes it possible to learn, use, and reason about the verbs (actions) and nouns (things) you use every day, including the context in which you use them. It's what I believe is needed to make an Internet of Things usable.
2) Google, Yahoo and others gather correlate, analyze and use personal identity metadata including your location, search history, browsing history to monetize for their own purposes or to sell to others. I believe Apple is trying to build a counter story on security using identity and services encapsulated in devices you own. [Confirmed. See 17 Sep 2014 A message from Tim Cook about Apple's commitment to your privacy and links below - grl] In addition to continuity, examples include OS8 MAC address randomization for WiFi localization privacy and hardware partitioned storage of iOS fingerprint data.
3) Folk who dislike the Apple's walled garden and curated applications sometimes fail to acknowledge that many people value a safer, more consistent, curated, and delightfully designed user experience to a toolkit.
4) I want my personal information and keys to access health, home, car, family information stored in a walled garden in a device I own, with gated access looking in for Apps I authorize, and delegated freedom to search, link and use anything I have rights to looking out. Apple appears to be developing its stack top down, starting from a vision of a seamless user experience that just works, giving developers the extensions they need to innovate and prosper.
5) I believe Apple's principles of continuity and identity are also what businesses need for a safe, secure, consistent, delightful, and productive user experience for people at work, see Intertwingled Work and Work Graph Model: TeamPage Style.
Update 12 Aug 2014
IBM's 15 July 2014 partnership announcement with Apple caught many analysts by surprise. To me, it makes perfect sense as a path to broaden Apple's market. Over the past several years Apple's iOS security, provisioning, and deployment investments removed barriers and eliminated friction for Enterprise customers bowing to Apple as the inevitable Bring Your Own Device of choice. IBM's position as a trusted supplier and developer for Enterprise customers complements Apple's position and focus as your lifestyle hub - for healthcare, home, family, car, and work - and the Internet of Things. I see Google as Apple's only potential competitor. Look for interesting times.
Tbits: Putting IBM MobileFirst in (Apple's Enterprise) Context Andrew Laurence writes: "Since the iPhone, Apple has developed a subtle enterprise strategy, so subtle that many pundits miss it. Instead of pursuing business sales directly, Apple has quietly worked to remove barriers that might impede usage of its products, including in enterprises. This approach enables Apple to pursue design and user experience while also making its devices more useful to business and fitting enterprise concerns better..."
"Although commonly known as a "computer company," IBM is really a software and services company, focused on developing and supporting applications for customers. And not only applications, but whole solutions, which requires combining development, hardware, software, management, and more. When a company hires IBM, they also sign on to purchase software licenses; for IBM to supply, manage, and service hardware through its lifecycle; and to purchase support for it all through the life of the contract. The service contract includes not only development of the application if necessary, but also ongoing support and management services: provisioning and deployment, as well as integration of the application and hardware into a cohesive whole to provide a coherent solution..."
For IBM's customers, the MobileFirst endeavor represents just such an opportunity. Their applications can be developed and deployed on Apple's popular iOS platform, drawing on IBM's deep well of enterprise development experience and letting IBM bask in Apple's reflected glory. I imagine that IBM will get special pricing for Apple products sold through MobileFirst; I also suspect these devices will be provisioned through Apple's Streamlined Enrollment and tightly managed (via mobile device management policies) through IBM's Endpoint Manager and MaaS360 products, with software procurement managed through Apple's Volume Purchase Program."
How IBM could help Apple win one of the biggest markets of all Ryan Faas writes in CITEworld: "Apple's partnership with IBM may deliver more value to Apple than just expanding the iPad's penetration in the business world. Although the partnership will certainly focus on creating business apps, the focus on creating industry-specific apps may boost Apple's fortunes in one of the fields that it is actively seeking to disrupt -- health care."
Update 23 Aug 2014
Apple HealthKit and VRM. A thoughtful essay by Doc Searles. Doc methodically examines Apple's HealthKit from the perspective of Vendor Relationship Management (VRM) principles, goals, and tool requirements - all relating to customers ability to define and manage their own relationship with vendors, rather than vice versa. He finds that HealthKit's principles appear to be an encouraging match, quoting this blog post on "security using identity and services encapsulated in devices you own".
On points 3) and 4) of this blog post, Doc says:
"As a guy who favors free software and open source, I agree to the extent that I think the best we can get at this stage is a company with the heft of an Apple stepping and doing some Right Things. If we're lucky, we'll get what Brian Behlendorf calls "minimum viable centralization." And maximum personal empowerment. Eventually."
Doc see one big unanswered question:
In all cases the unanswered question is whether or not your health data is locked inside Apple's Health app. Apple says no: "With HealthKit, developers can make their apps even more useful by allowing them to access your health data, too. And you choose what you want shared. For example, you can allow the data from your blood pressure app to be automatically shared with your doctor. Or allow your nutrition app to tell your fitness apps how many calories you consume each day. When your health and fitness apps work together, they become more powerful. And you might, too."
Update 18 Sep 2014
We're Building Privacy Into Everything You Use Every Day Apple on privacy. The moment you begin using an Apple product or service, strong privacy measures are already at work protecting your information. We build extensive safeguards into our apps and the operating systems they run on. Apple examples include: iCloud; Safari; Maps, Siri and Dictation; Mail; Apps and the App Store; Pay; Health; HomeKit; Spotlight Suggestions; Randomized Wi-Fi Addresses; Security by Design]
A message from Tim Cook about Apple's commitment to your privacy Quotes:
At Apple, your trust means everything to us. That's why we respect your privacy and protect it with strong encryption, plus strict policies that govern how all data is handled...
Security and privacy are fundamental to the design of all our hardware, software, and services, including iCloud and new services like Apple Pay. And we continue to make improvements. Two-step verification, which we encourage all our customers to use, in addition to protecting your Apple ID account information, now also protects all of the data you store and keep up to date with iCloud...
A few years ago, users of Internet services began to realize that when an online service is free, you're not the customer. You're the product. But at Apple, we believe a great customer experience shouldn't come at the expense of your privacy.
Our business model is very straightforward: We sell great products. We don't build a profile based on your email content or web browsing habits to sell to advertisers. We don't "monetize" the information you store on your iPhone or in iCloud. And we don't read your email or your messages to get information to market to you. Our software and services are designed to make our devices better. Plain and simple.
One very small part of our business does serve advertisers, and that's iAd. We built an advertising network because some app developers depend on that business model, and we want to support them as well as a free iTunes Radio service. iAd sticks to the same privacy policy that applies to every other Apple product. It doesn't get data from Health and HomeKit, Maps, Siri, iMessage, your call history, or any iCloud service like Contacts or Mail, and you can always just opt out altogether.
Apple picked precisely which parts of the stack should be open, and which it should control, finding the optimum point of leverage.

— Benedict Evans (@BenedictEvans) September 18, 2014
Apple just went massively negative on Google. This should be interesting. http://t.co/KwczGVIf9t

— Startup L. Jackson (@StartupLJackson) September 18, 2014
Related
Apple's WWDC 2014 Continuity Demo: Identity, Security, User Experience - Storified clipping of the Twitter conversation with @dhinchcliffe @DylanTWilliam and @haydn1701 that motivated this post.
Internet of Everything - Four Questions (with Tweets) - Ron Miller moderated a 20 Jun 2014 Twitter conversation on The Internet of Everything. Ron defined IoE: "For context think of the Internet of Everything as the Internet of Things plus people, process and data." A few Tweets from me specifically related to the topic of this post:
"When I walk into a room, every device and system should know who I am, what I'm interested in, what I can do."
"Not just "May I refill your coffee?" from the coffee pot, but "whoops looks like widget supplier will be late" on ERP wall."
"Device/owner delegates authority to trusted service to securely collect data and act on things on behalf of owner" vs
"Assumes HQ is safe and challenges device in field to prove to what level it and its owner can be trusted"
Software design is taught in the wrong department. Interactive software is a branch of cinema - Ted Nelson, April 2001
Intertwingled Work (2010) No one Web service or collection of Web servers contain everything people need, but we get along using search and creative services that link content across wildly different sources. The same principle applies when you want to link and work across wildly diverse siloed systems of record and transactional databases.
The Work Graph Model: TeamPage style ... the units of work (tasks, ideas, clients, goals, agenda items); information about that work (relevant conversations, files, status, metadata); how it all fits together; and then the people involved with the work (who's responsible for what? which people need to be kept in the loop?)
Tweet